We're happy to announce the release of Shred Guitar Mastery – LickJungle for Windows and Mac OS X. Lickjungle was first released for the Android platform in 2012 in the Amazon Appstore where it was featured as the free app of the day in April 13/2013, achieving more than 50 thousand downloads that single day. It was certainly one of its kind in 2013 and not only it still is, but has gone through user interface changes and upgrades during the years.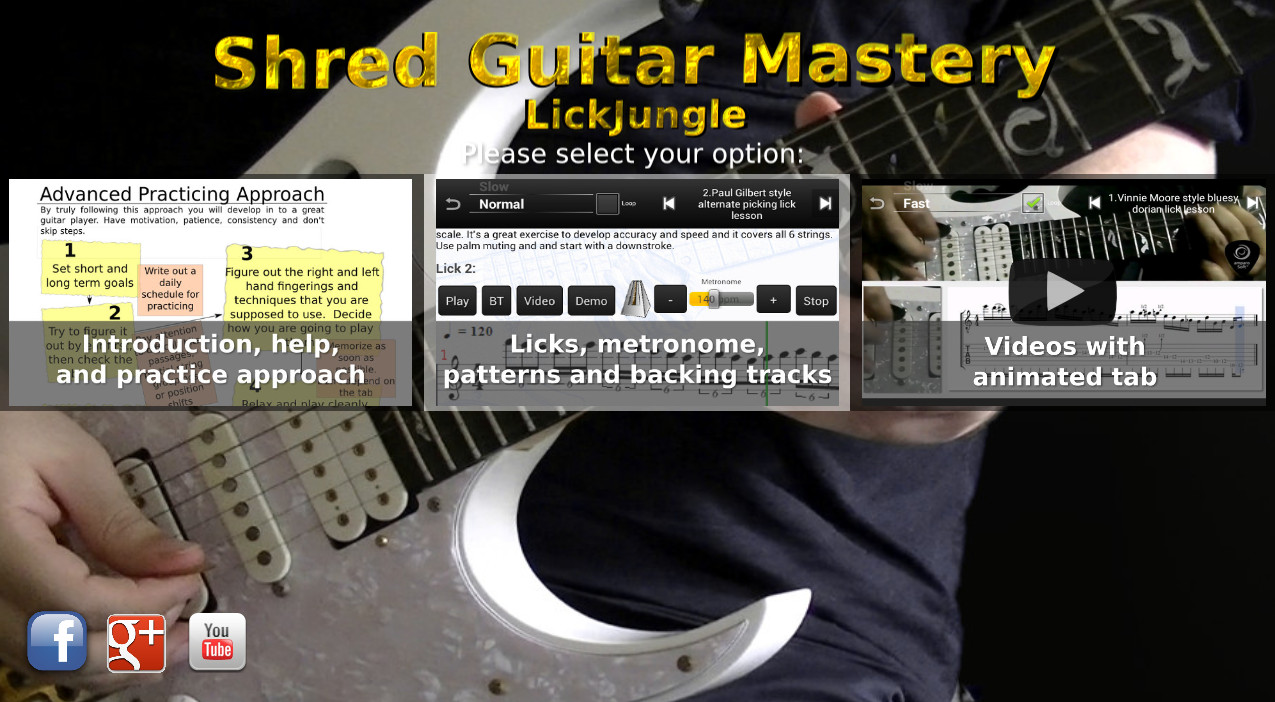 This year we introduced the Jamtracks version http://www.amparosoft.com/?q=node/67 with the app's content in a platform independent format, a zip package with pdfs, guitar pro files, videos, audios, backing tracks, and extra bonus videos. Take a look at a video sample here:
We go a step further now and introduce a desktop/laptop version for Windows and Mac OS X with animated tabs, videos, audios, backing tracks, built-in metronome, video-zoom and lick analysis all accesible from a modern looking application for your Windows or Mac computer.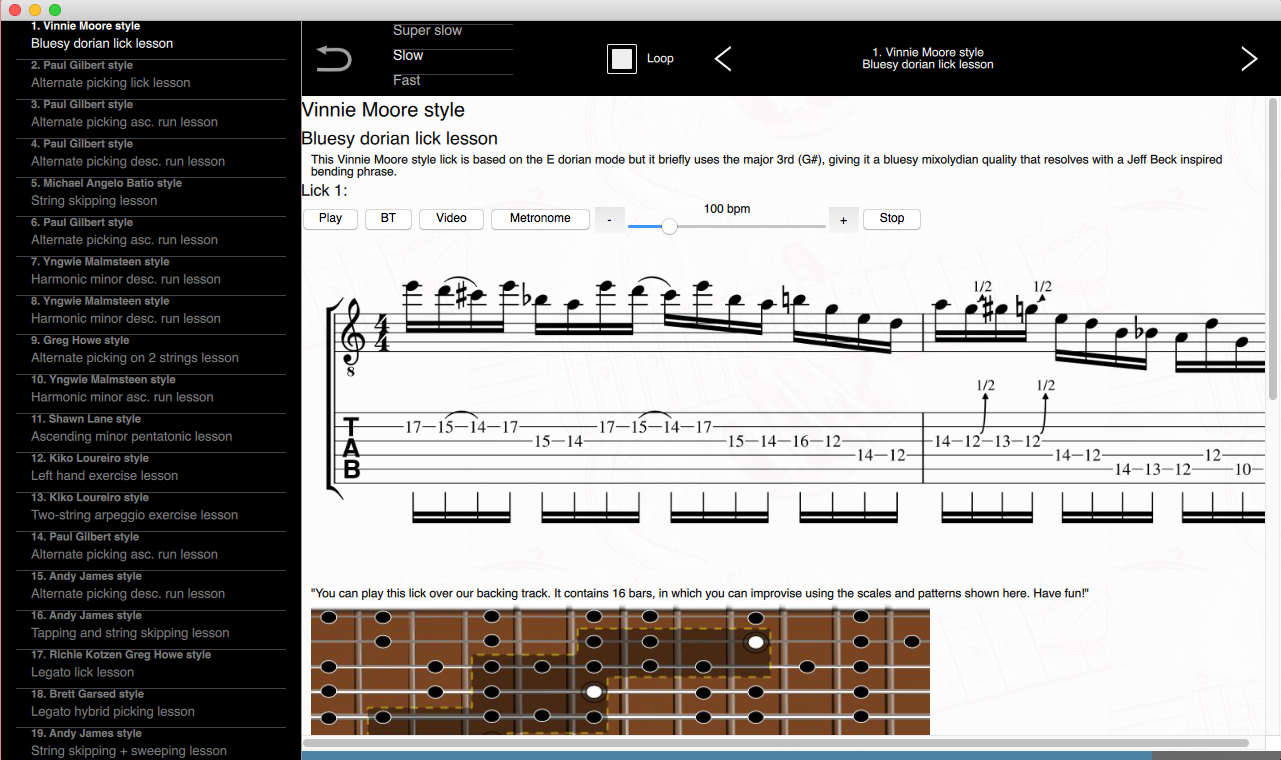 Get the Windows version here:
And the Mac OS X version here: