On August 26th, Amazon replaced its Free App the Day Program with Amazon Underground, over 10,000 USD worth of actually free apps. These are full featured, complete apps even with all In App Purchases activated.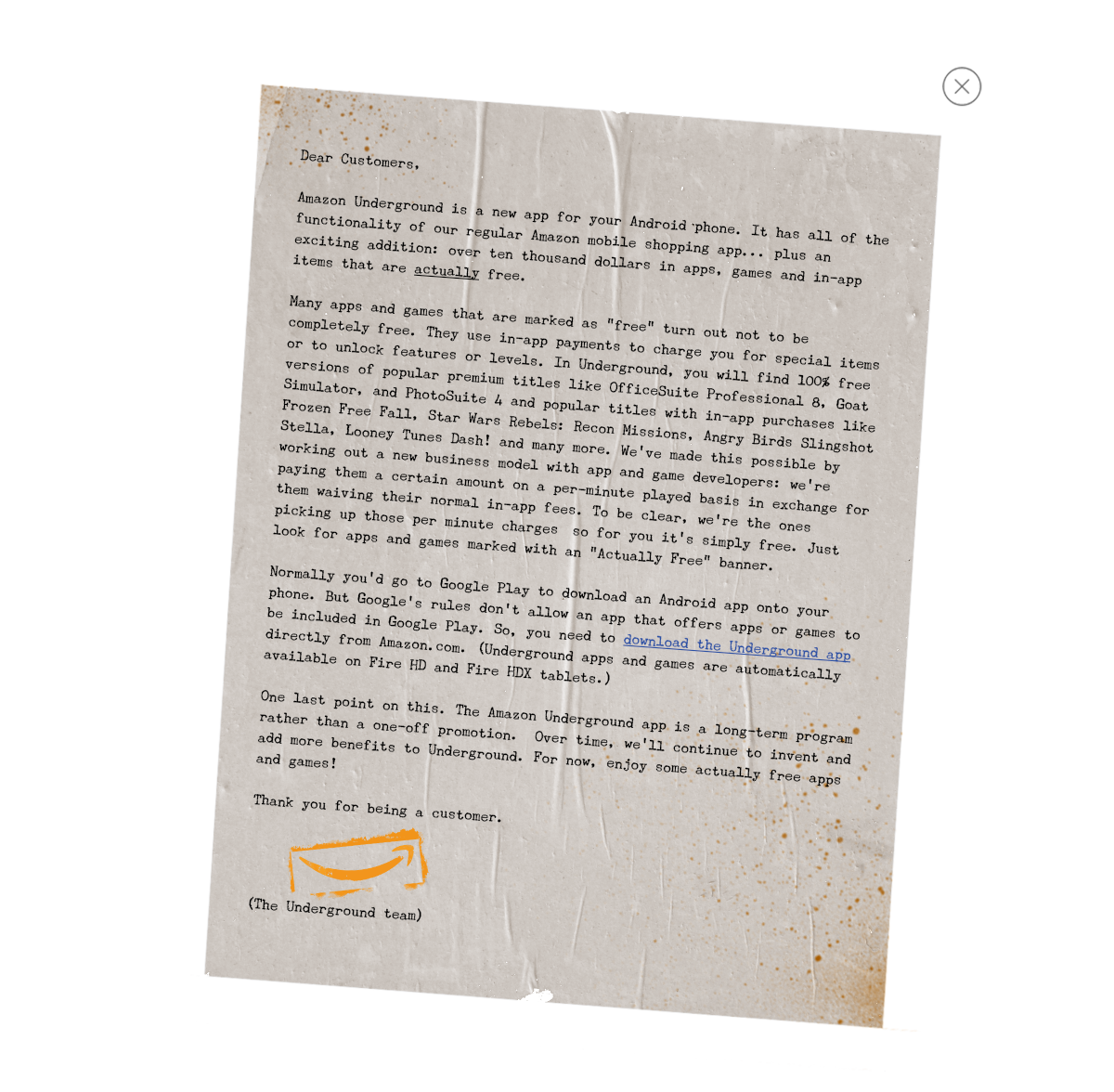 We are proud to say that we were invited among just a few apps (469 in total) to participate in the program months before its recent release. They chose Creative Rhythm Metronome as an ideal app for the program and asked us to sign some non-disclosure agreements, to keep it a secret before its big launch. And here it is, completely free, full featured:
http://www.amazon.com/AmparoSoft-Creative-Rhythm-Metronome/dp/B00XB28TSO
Note: Amazon Underground is for now only available to Amazon users from United States, France, Germany and United Kingdom.
Please share the app with the hashtag #ActuallyFree
Thanks!
Instructions:
1. Download Amazon Underground from amazon.com/underground
2. Install the app and Run it
3. Look for Creative Metronome and Join thousands of happy users