Guitar Jump Start 3D is our newest app for Android and Blackberry 10,  it's a work in progress but we decided to publish it early in order to evolve it from your feedback. This is meant to be a learning tool, and hopefully will mature in a way that advanced players could find it useful.
So far, there are some very basic lessons for complete beginners, and the fretboard tool which allows you to play and discover the names of the notes in standard tuning. The fretboard tool allows you to "draw" patterns on the guitar which is very useful for soloing or finding new chord forms.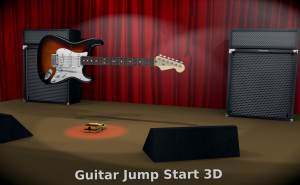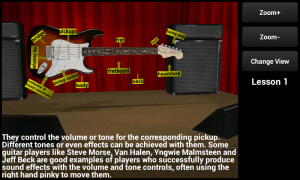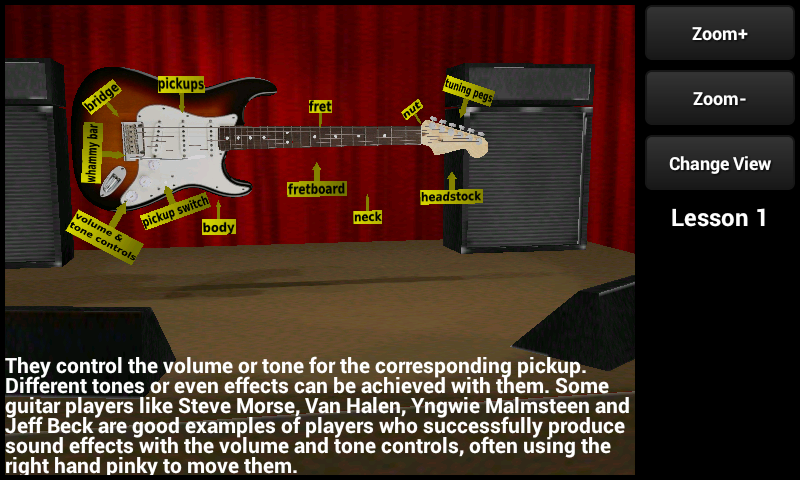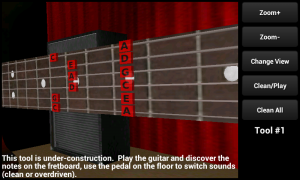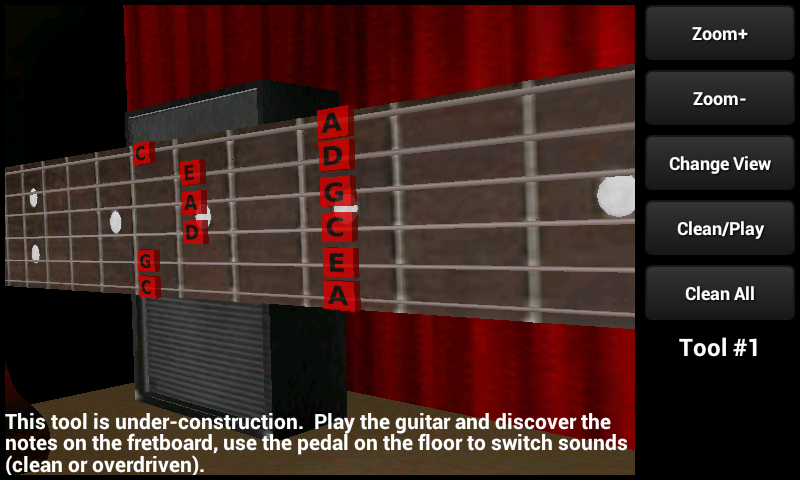 We have many ideas on what tools, lessons, or even simple games to add to the app, but we wanted to share this first, and see if our approach of making an app with a game look is interesting to any of you. Our idea is to get to the point of making learning a bit less boring.
Google Play: https://play.google.com/store/apps/details?id=com.amparosoft.guitarjumpstart.free
Amazon Appstore: http://www.amazon.com/gp/mas/dl/android?p=com.amparosoft.guitarjumpstart.free