In our on-going effort to bring music education to everyone with the use of technology, we are very proud to inform that our application "Blues Guitar Soloist" has been ported to PC. Essentially it has the same great features and quality of the Android version with an important addition: You have access to the audio and video files, so you can get creative with them. One example would be using your favourite DAW to import a lick's backing track and then record yourself playing over it. That way you can be certain that you nailed the lick, or what needs to be improved. And that's just one possibility, so it's up to you to get the most out of the concepts delivered by the application.
You can grab the lite (free) version of Blues Guitar Soloist for PC here: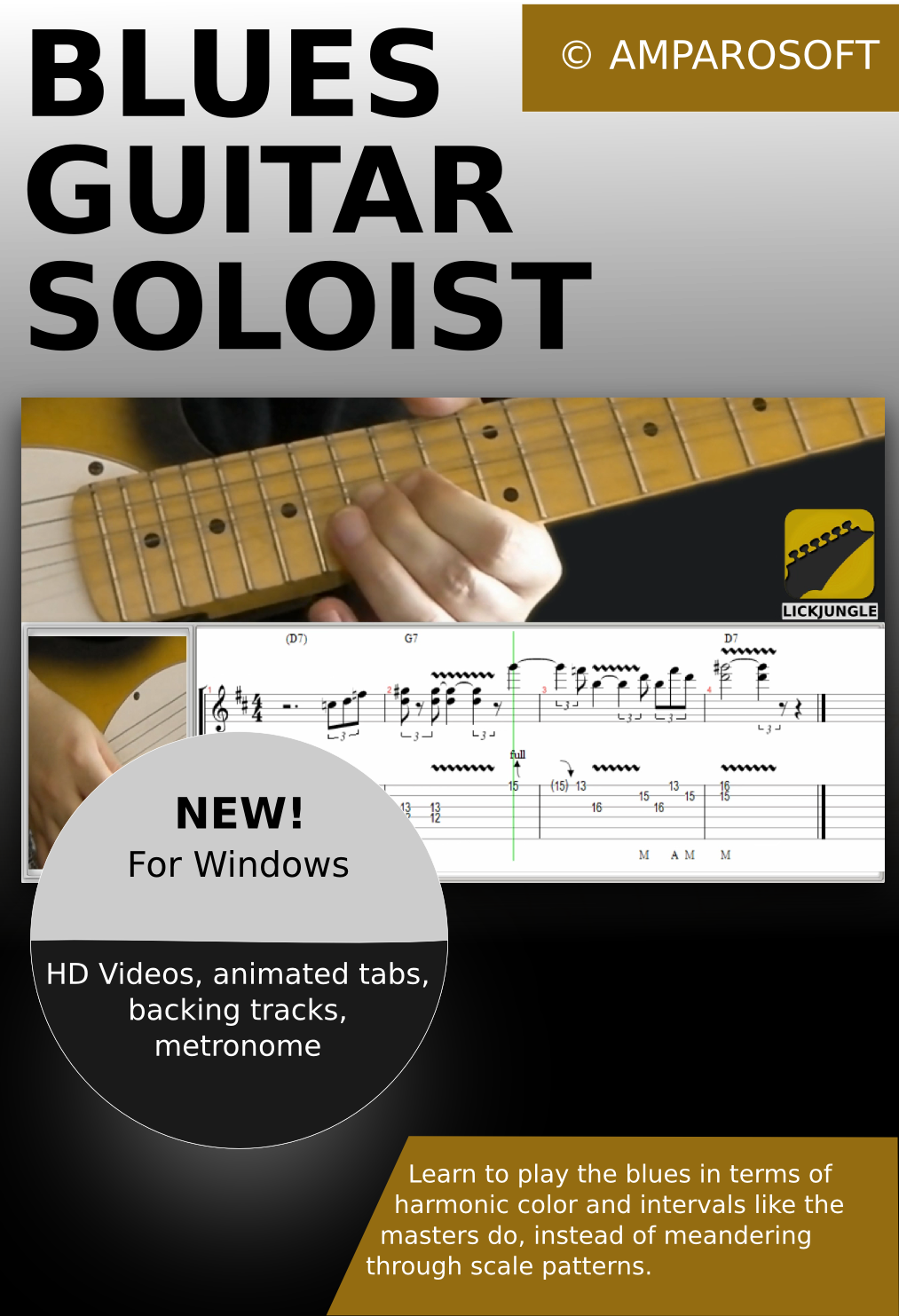 http://www.amparosoft.com/?q=node/21
or here:
http://www.amazon.com/Blues-Guitar-Soloist-Lite-Download/dp/B00RUE7MH8
Good luck!