Last year we decided to release Guitar JumpStart 3D free as a work in progress. The main idea was to listen to the users opinions and then try to evolve the app with your feedback. In this post I will show the progress of that process.
Guitar JumpStart 3D now has 6 lessons for complete beginners, they are:
Learn the guitar parts.
Learn to tune.
The first chords.
Chord progressions.
Strumming.
Introduction to scales.
But also, there are tools useful for all kinds of levels of guitar players.
The fretboard. With this tool you can discover the notes on the fretboard, draw patterns of scales or chords and share the resulting image via email, whatsapp, etc. What's really innovative about this approach is that you can visualize the guitar with real scale dimensions and from different perspectives. For example, the same scale pattern look a bit different (more stretch or more compacted) in different fret positions. And also you can see the guitar from your own point of view, we believe it's closer to the real thing.
Metronome. Our latest addition is a precise and simple animated metronome. Based on the same technology of our popular "Creative Rhythm Metronome", this free and fun metronome could be used for all levels of guitarist and all musicians.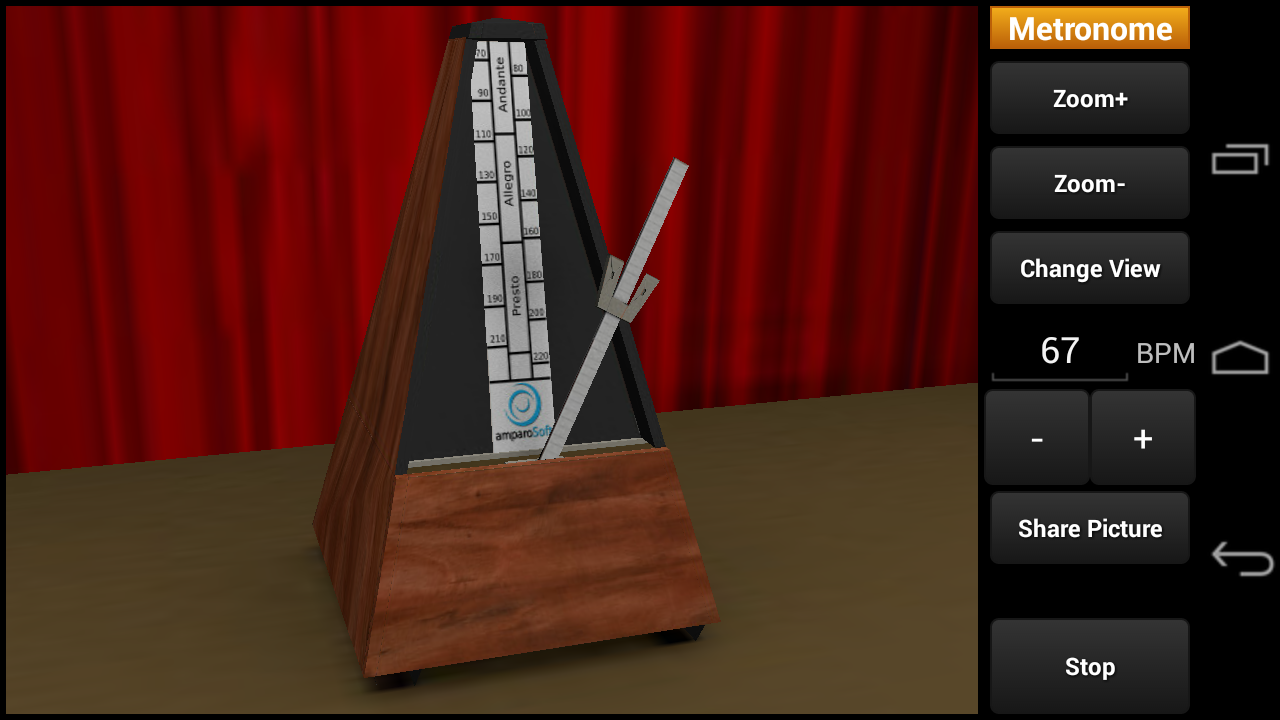 In addition to the lessons and the tools, we added an interactive section for music practice:
Notes Test.  Test your knowledge of the fretboard. It will ask you to find a note in a particular string and grade your answer.
Intervals Test. It tests your knowledge of the intervals on the guitar fretboard. You can selected the intervals that the app will test from 21 intervals. For example, if you want to practice only the major 3rd and the minor 3rd, you just select those intervals and start your test. The app will show you a note and ask you to play the interval above or below that note. Knowing your intervals is a great way of improving the ear and learning all of the notes of the fretboard once you start discovering the visual patterns for each interval.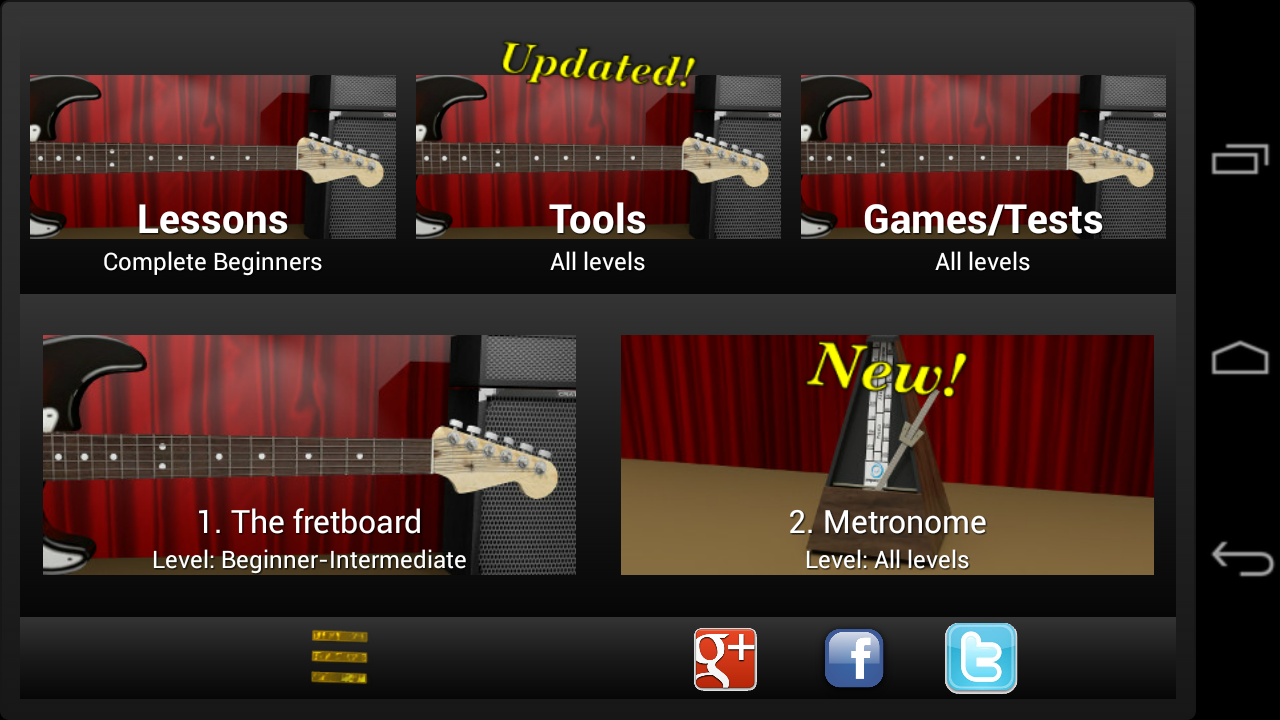 There's a paid version available from the Amazon AppStore for android devices and the Appworld for Blackberry 10. Consider buying this ad-free version to support further development of this app.
Amazon Appstore:
 http://www.amazon.com/Guitar-JumpStart-3D-No-Ads/dp/B00IR3K3A4
Appworld:
http://appworld.blackberry.com/webstore/content/49828907